What We're About
The Dow Building is home to a community of artists studying various disciplines. Some of the disciplines include painters, muralists, screen printers, ceramic artists, sculptors, installation artists, wood workers, monster makers, urban farmers, drummers, poets, metal workers and industry craftspeople.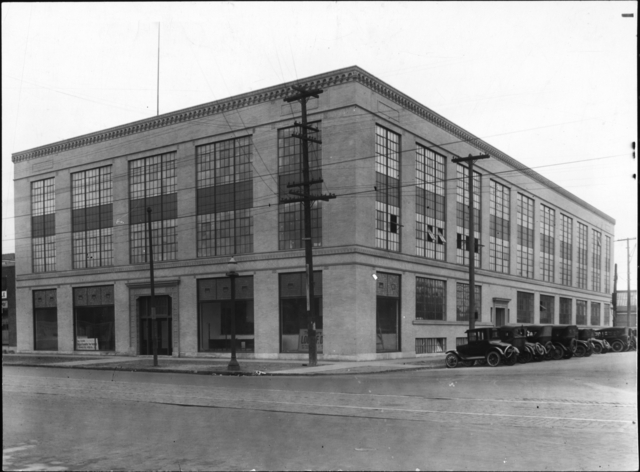 The Dow Building Circa 1923
The Dow Building was originally home to the Louis F. Dow Company, which specialized in advertising and printing materials. The buildings original occupants were invested in creative work; and nearly a century later, the buildings occupants maintain the same creative integrity.